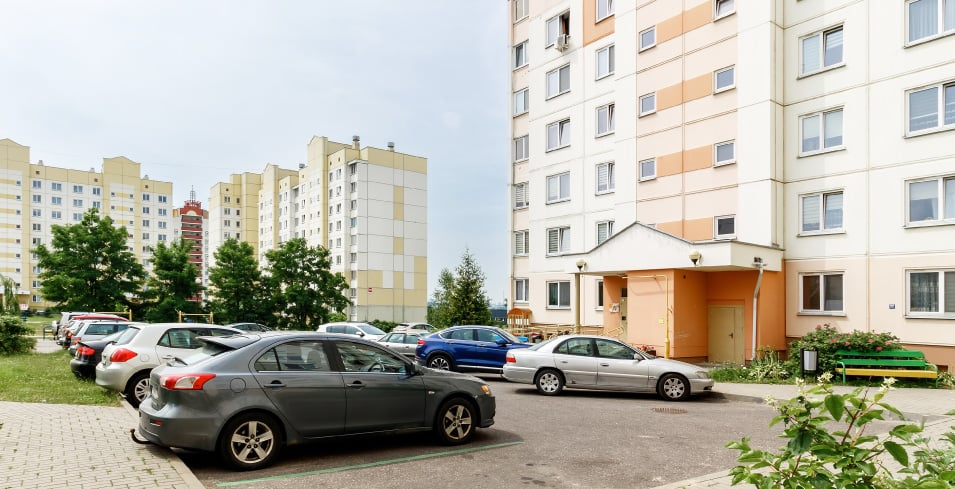 Smart Parking Solution for Residential & Commercial
At ParkIt, we understand the challenges posed by parking issues in large residential and commercial areas. Our Smart Parking Solution is designed to revolutionize the way parking is managed, offering a seamless and stress-free experience for the residents, employees and visitors.
Take a Tour
Residential
Commercial
Key Features
Automated Access Control:

Our solution employs advanced ANPR cameras and RFID readers to automate entry and exit, eliminating the need for manual checks and reducing wait times.

Real-time Space Availability:

Users can access real-time data on available parking spots through the display screen, ensuring efficient space utilization.

Authorized Vehicle Management:

Only authorized vehicles can enter, preventing unauthorized parking and ensuring optimal utilization of parking space.

User-friendly Interface:

Our intuitive app interface allows users to effortlessly find and reserve parking spots, enhancing convenience.

Congestion Reduction:

By regulating the flow of vehicles, our solution minimizes congestion and ensures a smooth traffic flow within the premises.

Visitor Registration:

Unregistered vehicles/visitors' vehicles can be registered on-spot or well in advance to allow the visitors have a smooth experience.
Benefits
Efficiency

Our solution streamlines parking processes, reducing the time spent searching for a parking spot.

Space Optimization

By providing real-time availability data, we help optimize parking space usage.

Security

Advanced surveillance and authorized access prevent security breaches and unauthorized parking.

Convenience

Users can reserve spots in advance, making parking hassle-free and reducing stress.

Environmentally Friendly

Reduced congestion leads to a decrease in vehicle emissions and contributes to a greener environment.
How it works
Database of Registered Vehicles: Vehicle numbers or FASTAG of the residents or company shall be registered in the database.

Vehicle Entrance: Vehicle enters the residential / commercial complex.

Vehicle Recognition: Our ANPR Cameras or RFID Readers detect whether vehicles are registered and have space in real time.

Vehicle Entrance Permitted: Boom Barrier opens automatically to allow the vehicles enter the premise on its successful recognition.

Vehicle Entrance Prohibited: Vehicles would not be permitted to enter if it is not registered or has insufficient spaces.

Smart Consumer App: Residents or companies can invite guest/visitor vehicle via registered mobile number. They can also view logs on mobile app

Space & Slot Management: The count of occupied spaces of a resident or company increases with entry and reduces with exit in real time.

Security Dashboard: View parked vehicles, registered visitors' vehicle, identify wrongly packed vehicle.
Case Studies
Oberoi 360 West, Mumbai: Reduced parking conflicts in the residential space.

Goregaon Sports Club, Mumbai: Reduced parking conflicts and wait times by implementing our Smart Parking Solution.

Imperial Heights: Reduced parking conflicts and wait times by implementing our Smart Parking Solution.

Oberoi Commerz 1: Reduced parking conflicts and wait times by implementing our Smart Parking Solution.
Discuss with Experts